Set Up Your Team
In this guide, you will learn to set up a Latency Lingo account for your team.
Teams are managed within the Team Settings page.
https://latencylingo.com/account/team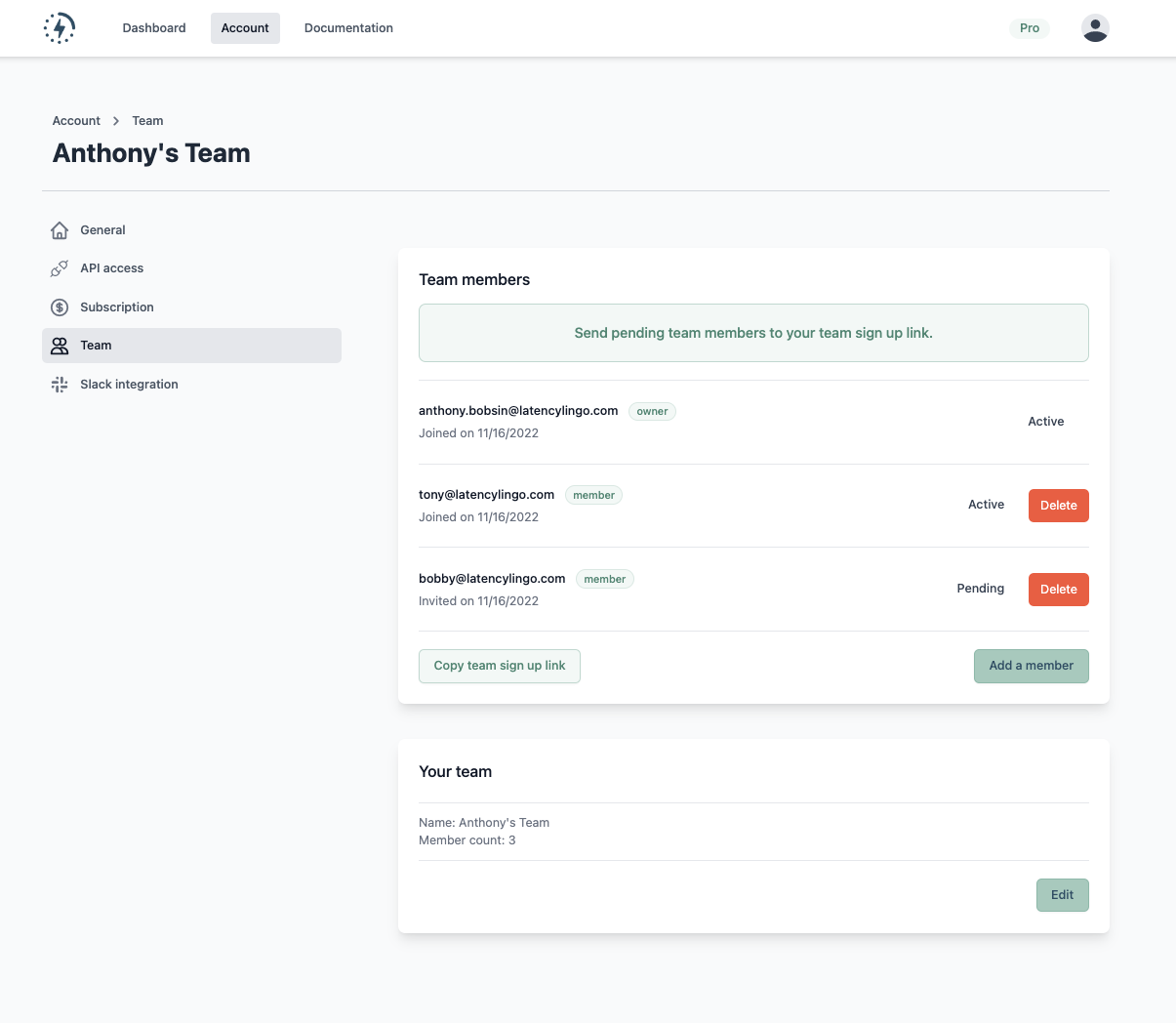 Team Members​
All pending and active team members are listed here. The team owner can add new members and remove existing members.
Team Invitations​
To add a team member, the team owner needs to click the Add a member button and provide their email. Once their invite is pending, they can join your team by using the team sign up link. This team sign up link can be conveniently copied for you to share with them using the Copy team sign up link button.
Once the team member signs up using this link, they will be automatically added to your team.
https://latencylingo.com/signup?teamId=oi3bOFSL3kjTVo5TGJ1jQ8zXvC8E