Dashboard
The dashboard is the overview to all test runs published by your team. You can filter test runs by toggling any of the test scenarios. See the details for any test runs by clicking on the chart button.
https://latencylingo.com/dashboard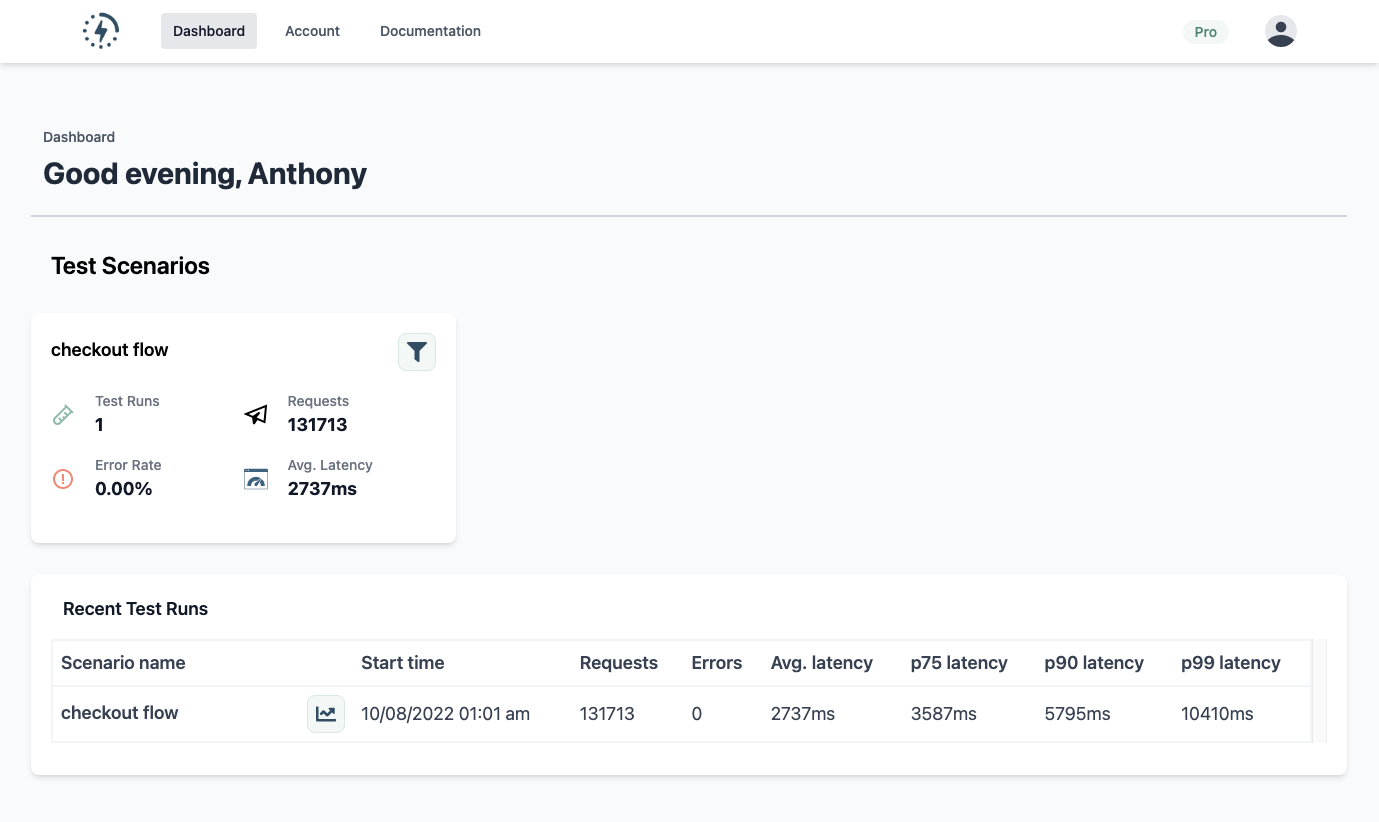 The metrics displayed in test scenario cards are an aggregate of all its executed test runs.
Request count is a sum
Error rate sums requests and errors separately, then finds the error rate of those numbers.
Latency takes the average value across each test run average.